Wednesday, August 8, 2012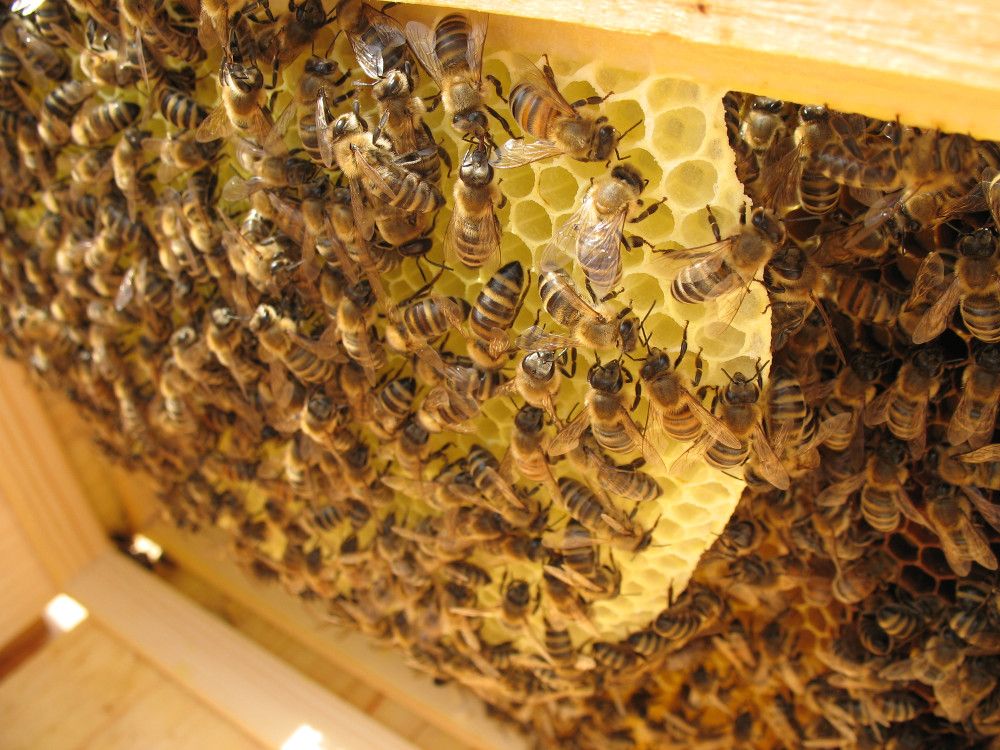 I made a few interesting observations this year since I have more hives then last year.
Drones, This year I had oodles of drones during may, then after the swarming hives swarmed I noticed a severe drop in drone numbers across all my hives, I even saw some workers kicking out living drones. During July there was hardly a drone to be seen, fortunately all my hives were queen right so the lack of drones wasn't an issue. In June I began weighting my four box hives every week, most of them hardly put any weight on at all, this had me worried, all though June and July the honey income was anemic even my best hive seem to have stalled, I was beginning to wonder if something was wrong with my scale. Then the last week of July and the first of August we started to get some rain, I am starting to see a few drones plus hive number 5 put on 8kg in 10 days, number 5 is roaring with activity, its daughter (number 2 nuc I made in may) has almost a full box of honey now.
My conclusion is we must have had a dearth, it was very dry this year too, some places had drought conditions. I also suspect our early year resulted in a very low clover flow, since farmers had to cut their hay early then we had a long dry period the white and alsike clover didn't get a chance to flower.
Another thing I have noticed is some of my hives are booming and others seem content to stay small (nearly one box) I'm wondering if the bees from many of my hives think they only have a single box. Next year I will try moving a couple filled frames down when I under super, this might encourage more development, one of my hives even swarmed three times from only one box I figure they didn't get the memo, it might have something to do with the frame bottoms acting like a floor (pure speculation). I also plan to try extracting the honey from my frames to preserve the comb, I want to see if this will improve production. Most folks don't like comb honey, so if I can improve production by saving the comb I would prefer this. I plan to label each frame so they go back into the same hives, I'm not sure if this is necessary though since I'm not swapping broodnest (possible cross infection of hives). Ideas?
By Sam Smith at 4:01 PM