Tuesday, May 15, 2012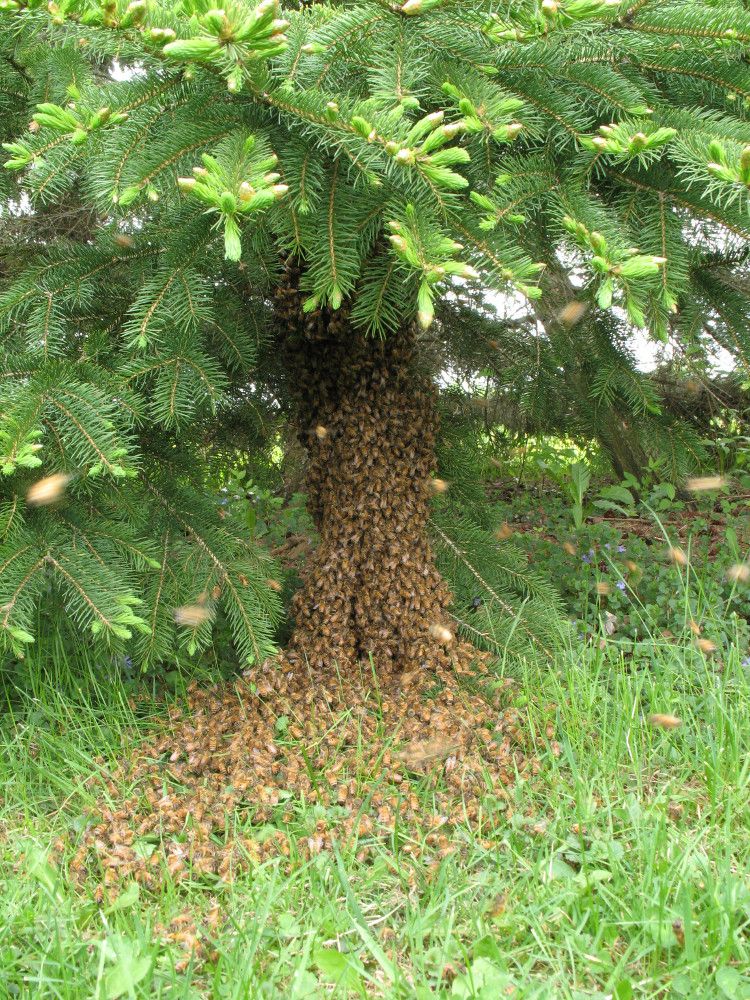 Well, Number three (the one that was "too small") decided to swarm today, may 15 is very early for our area usually we get swarms from the second week of June until the end of July. I was happy because I had wanted to make a nuc from this hive but found them in only one box. I'm not sure how this will turn out though.
The swarm looked normal enough except they were very close to the ground. Then I noticed a small fist size clump of bees near the mother hive, when I looked they were actually gathering around a queen! So I put her in a cage just in case. Then I cut the branch off with the main swarm on it and shook it into a new hive. I think I should have moved the hive further away from the mother hive before shaking, much of the swarm ended up back on the mother hive, I put the queen I had found into the new box then closed it up.
Then I started thinking, that maybe this small queen was just a virgin that ended up outside the hive when the main swarm left.. Time will show whats what, I will wait and see what happens. Too bad it couldn't be a straight forward kind of swarm. But swarm season has struck! Time to check my bait hives.
By Sam Smith at 10:09 AM