Sunday, May 13, 2012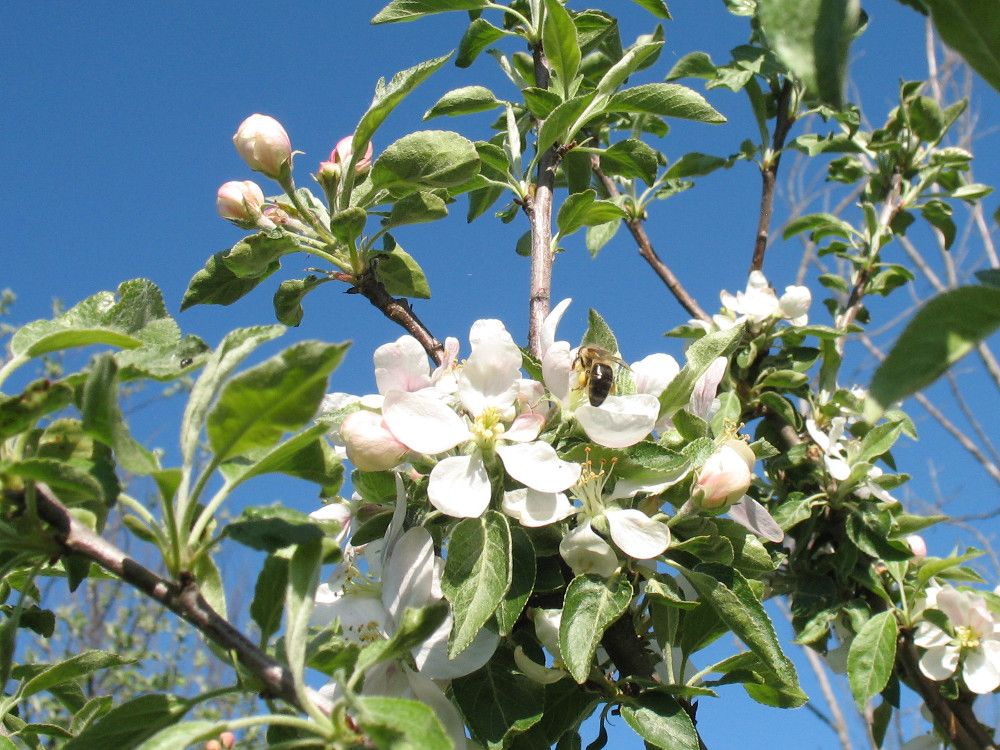 Apples trees have started to bloom, so the bees have those and the main thrust of our dandelion flow, good thing my hives are strong this year. South of us around Toronto beekeepers are getting swarms, from the looks of it their apples are just about done, so maybe about the middle to end of may our swarm season will start.
Yesterday I peeked into the new nuc I made, I was worried about it (what else is new I worry way to much about my bees) they are doing just fine queen is still laying and they are drawing out a new frame, this surprised me since I have yet to see any foragers from this hive. New foragers take a few days to get going since all the old ones leave the hive and just go back to their mother hive (unless your new hive is more then three miles away from the old location), I am starting to see some guard bees hanging out at the entrance, and they still have a whole frame of honey, so no worries.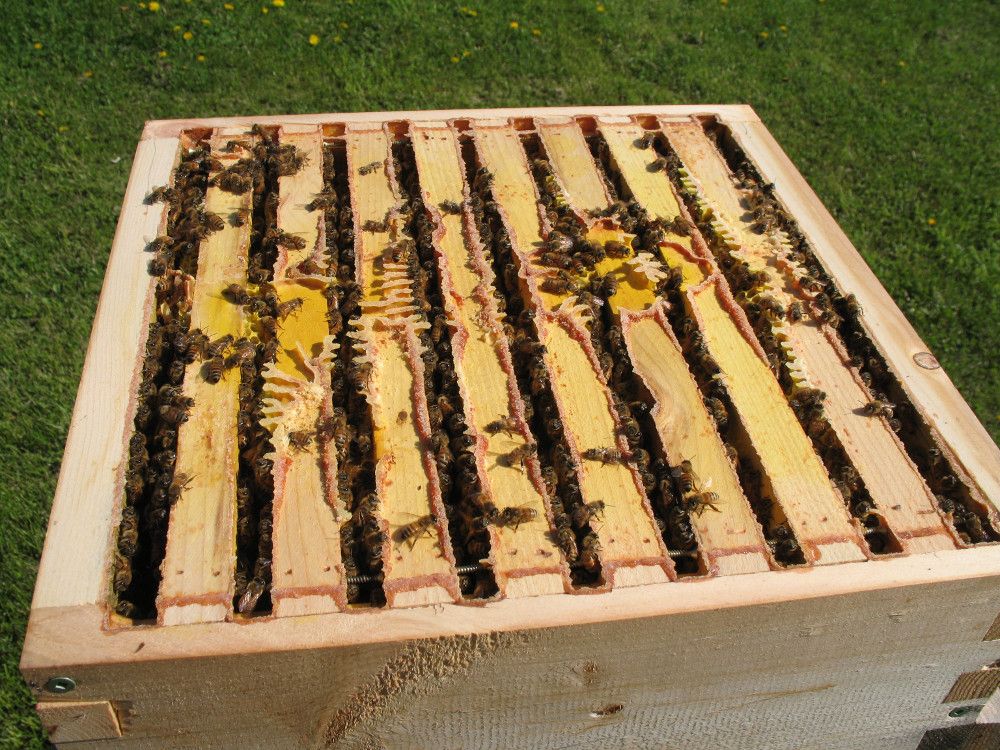 Today I was going to make another nuc, I wanted to make nucs from both of my italian hives to give those hives more feral genes, so I set everything up then opened hive number 3, well I had to close it up again since even though they have a lot of bees they are still only in one box! I was stunned, they were so vigorous I thought for sure they would be in at least two boxs. I'm not worried though since we have hit the beginning of our honey making season these last two weeks, they have plenty of time. I remember last year that those two hives were so small I was worried they wouldn't make it though the winter.
This got me thinking about how I can make increases from my own stock without putting a dent in honey harvest, I'm starting to wonder if its possible since you can not make splits to late for this reason, this and the hive population is still to low that early in the year, maybe by the end of may I can make a couple more nucs, number 3 was starting on the next box telling me that they are starting to bring in lots of nectar.
By Sam Smith at 3:45 PM