Saturday, April 7, 2012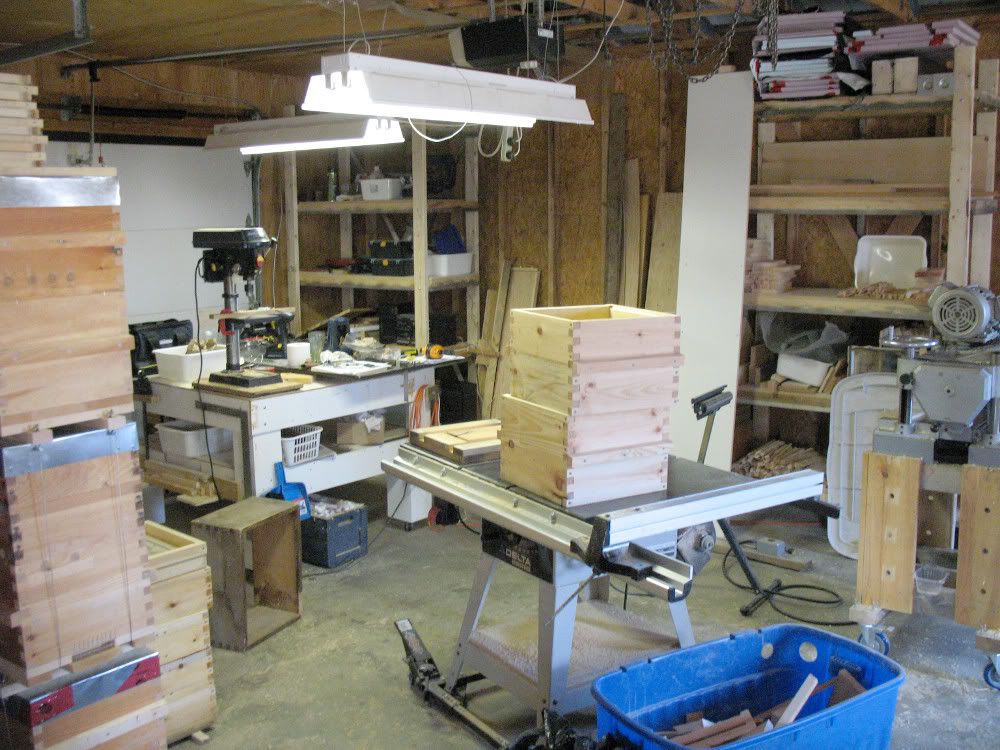 My workshop has undergone several "upgrades", one big improvement is the addition of a surface planer right side, another is the two selves you can see in the background. My delta table saw is now on a caster base as is the planer so they can be moved around to accommodate large pieces of wood.
The CT drill press is bolted down to my work table, and on the left you can see three of my new bait hives stacked up. I recently wired my shop for 240v for the planer and now my table saw is running on 240v instead of 120v, only reason I did this was because the garage 120v wiring/breakers are to small for my saw, it kept tripping the breakers when it was cold.
A couple more improvements could be made, I am planning on adding a dust collector to my tool list as finances allow, you should see the piles of wood shavings created from just a few boards.
I had to tune and in some cases tweak the planer to get it running at my standards, the biggest problem was the motor pulley was loose on it's arbour, another issue was the switch should be replaced but I was able to get it working for now with a little finessing, most of the other issues were basic alignment ect. I did add a digital thickness readout though that is totally awesome! It is accurate up to about +-0.05mm very cool!
By Sam Smith at 6:52 AM