Wednesday, April 11, 2012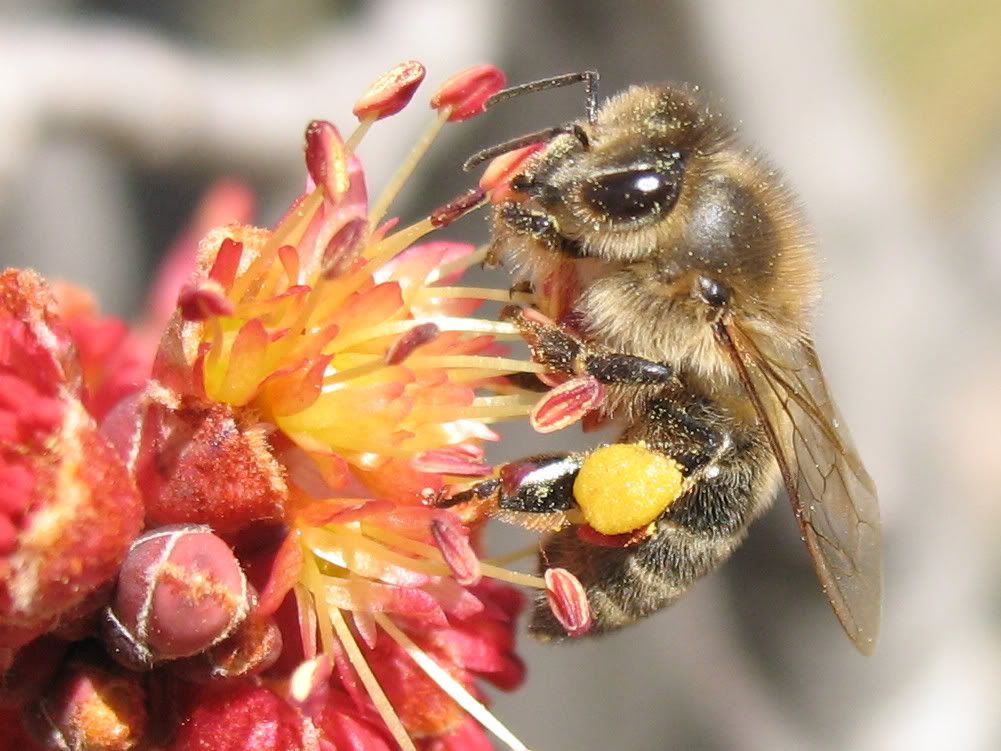 Our ornamental maple tree / shrub seems to have started flowering today. I looked at it this morning with nary a bee in sight, then about noon it was almost alive with them.
All the hives are doing fantastic they always seem to find pollen even with virtually no dandelions flowering yet, even number one (Ronna's cutout) is starting to show more numbers foraging.
I noticed something worth noting the other day. Hive #5 is always active several hours before any other hive and stays active longer, this time of year that means they forage at lower temperatures then my other hives, I'm not exactly sure what this means but it is a great example of genetic diversity. I also noticed a few drone pupa discarded at their paving stone, this is worth noting simply because I know they almost have drones now. I'm not worried over a couple of dead drones, they could have been hygienically discarded or simply chilled because the queen was over eager to lay eggs, or a number of other scenarios.
By Sam Smith at 11:06 AM