Monday, November 7, 2011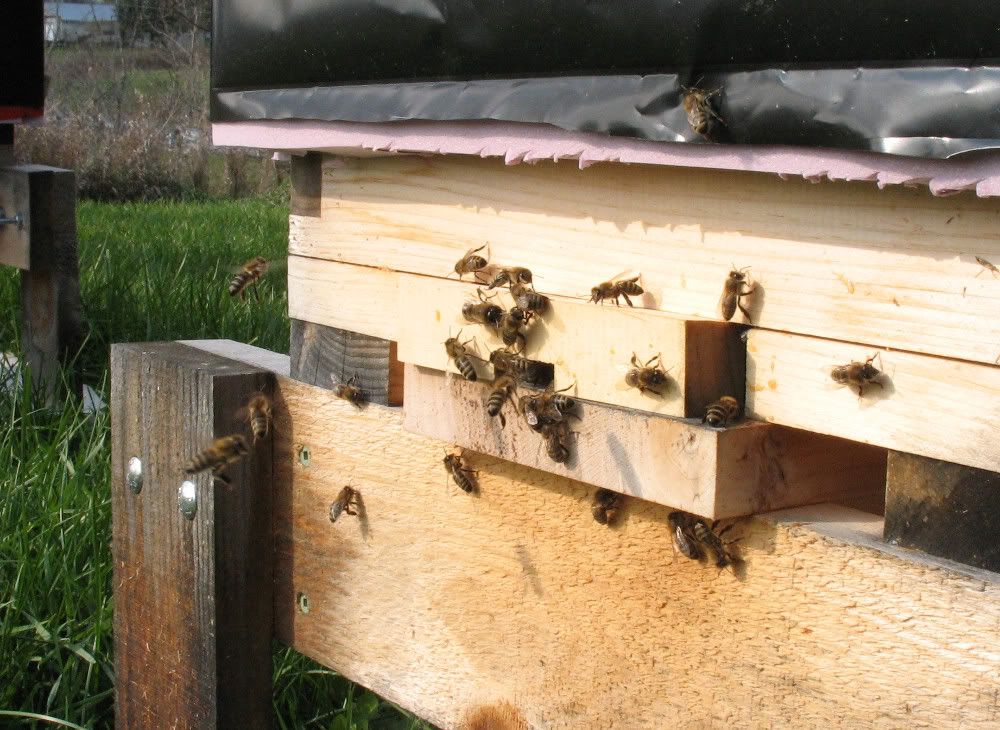 From Halloween till now every so often the weather warms up a bit and the sun comes out then my bees will fly around a bit, this picture was taken the day before halloween (hive #5), if you look closely you can see a drone poking around outside, this surprised me since last year the girls didn't let any of them hang around, maybe they have enough stores and are warm enough to tolerate those loafers. Today I noticed one bee bringing in full pollen baskets once it warmed up enough for her to fly!
Not much happens for beekeepers from now until april aside from working on equipment.
By Sam Smith at 12:32 PM