Sunday, July 10, 2011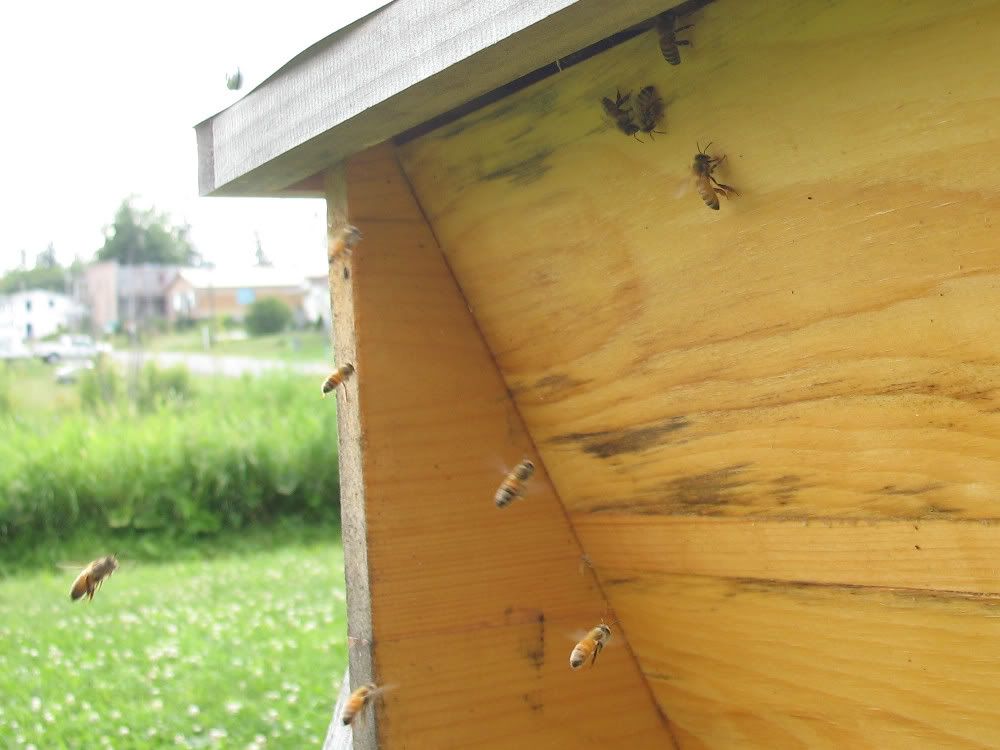 Look my thirty day old Italian bees are starting to forage! I couldn't believe it, foraging age is supposed to be about forty days this makes these girls ten days early. I put the new queens in on june eleventh since it is now july tenth that's about twenty-nine days. I'm very pleased with this since they should be ready for winter when it arrives.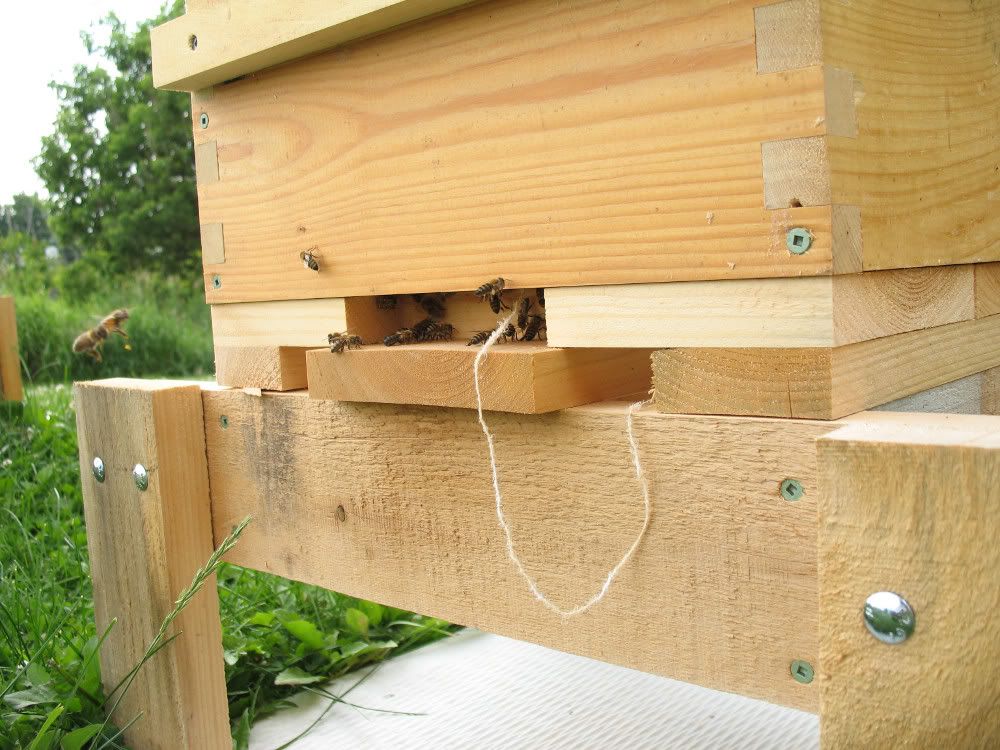 Number one (aka Ronna's hive) is already removing the string I used to tie comb onto my frames, I can't wait to see what they have been up to.
By Sam Smith at 4:54 PM