Monday, April 25, 2011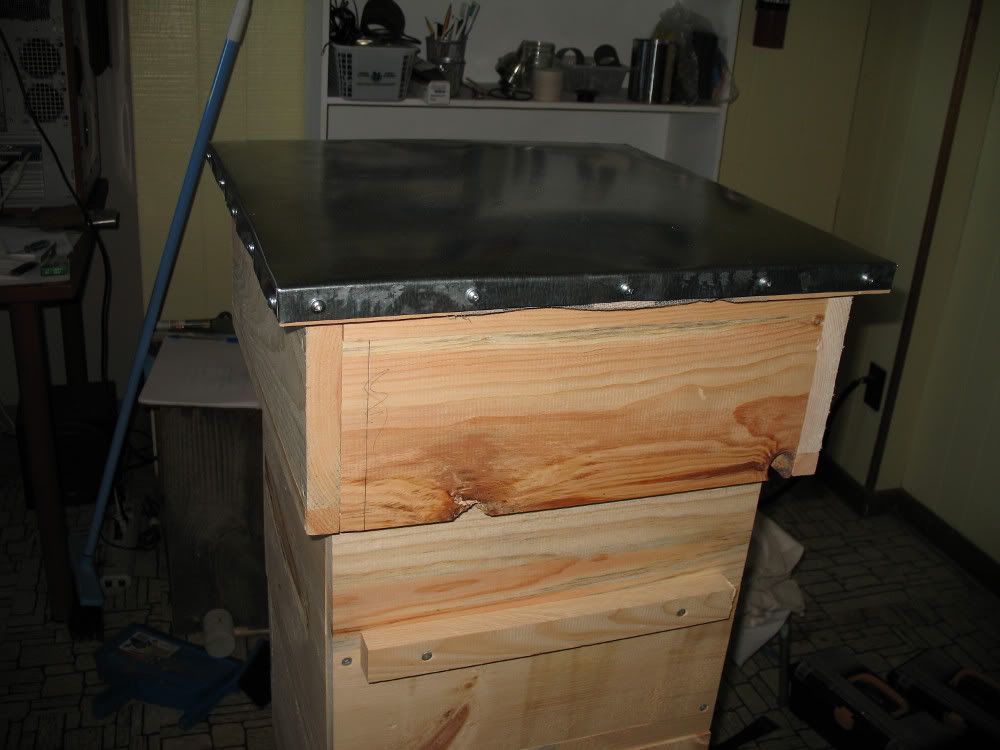 The finished product should look something like this. I modified a design I found online, warres original design used an all wood sloped roof. This design incorporates a screened vent for exhausting excess moisture without drilling any complex sloped holes too keep the rain out.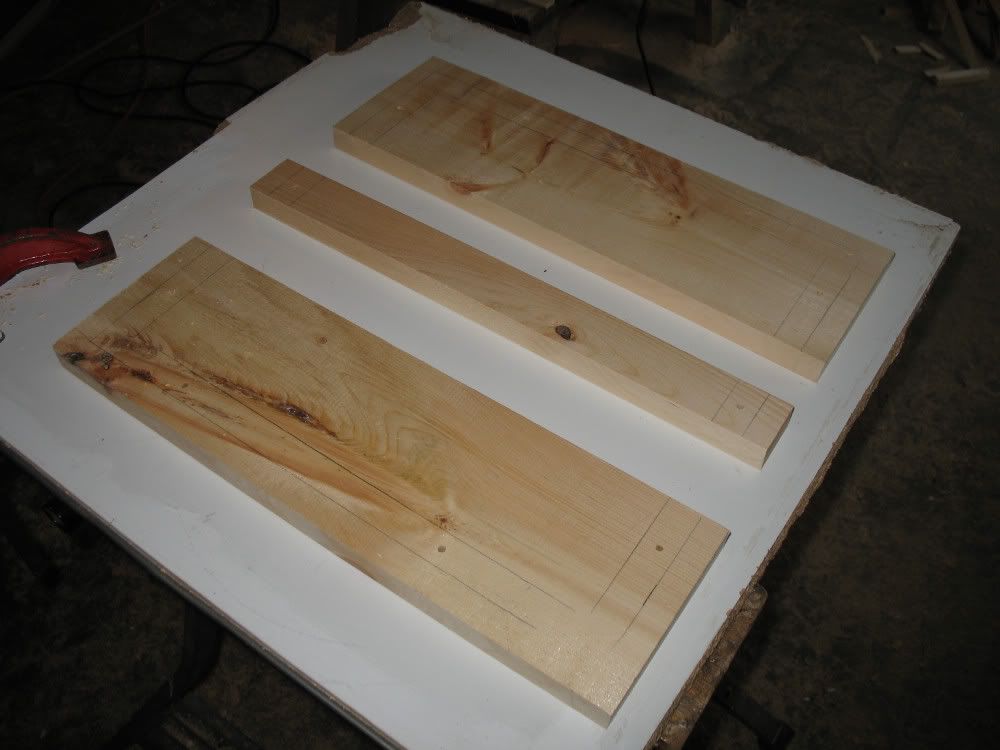 The box is cut out and assembled first, 410mm x 410mm x 160mm. The the roof pieces are cut out fitted and marked for placement, slates are 450mm x 140mm, the small one is a bit of left over from making wide boards. The box is placed upside down on the slats then they are adjusted until 20mm is protruding on all sides and center slat is in the center, then mark the box position inside and out. This gives you a drilling guide and allows you to clamp the slats into the exact position you set them up in.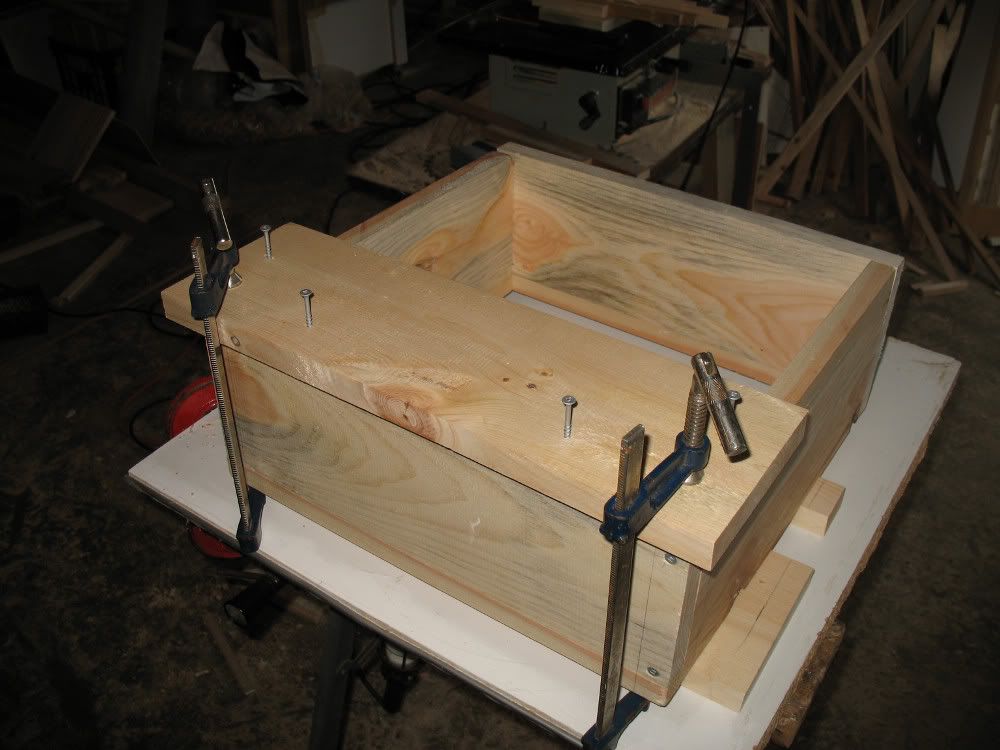 After drilling the slats clamp them to the box and drive screws in, I use deck screws #8 1-3/4" they are cheaper and hold better in soft woods. Do NOT glue boards down just use screws.
All the wooden parts are assembled.
The reason I didn't use glue is so I can run some window screening under and around the slats like so. Just back up the screws for the main two slats and remove the small middle one. This is to screen the space between lid and quilt as well as outside.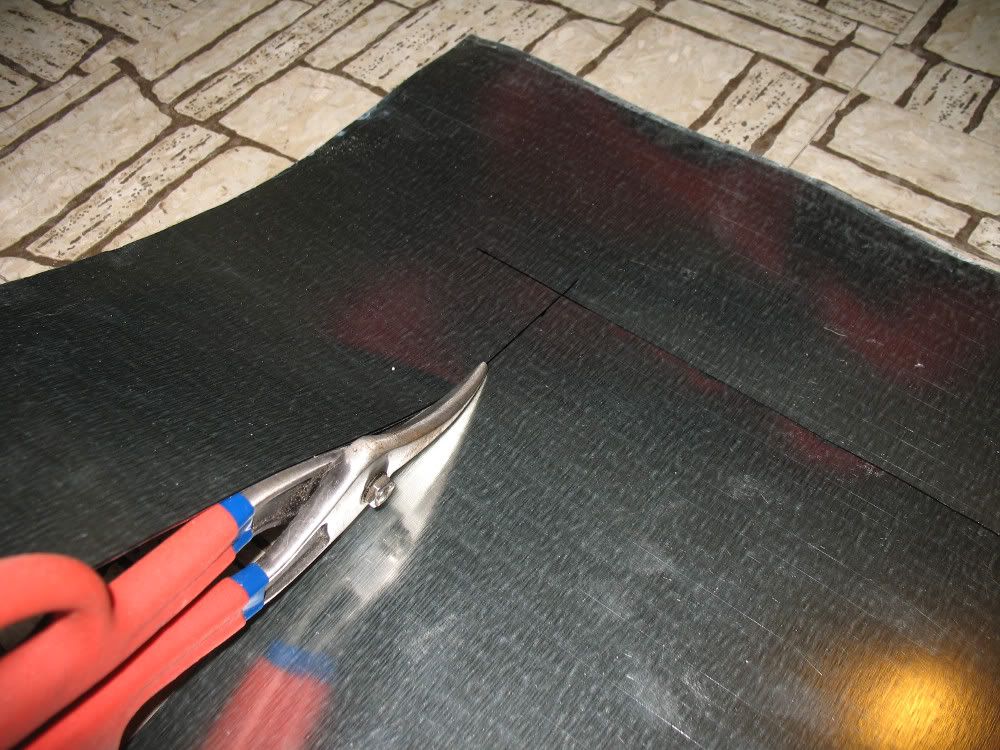 Now cut a square of galvanised steel 496mm x 496mm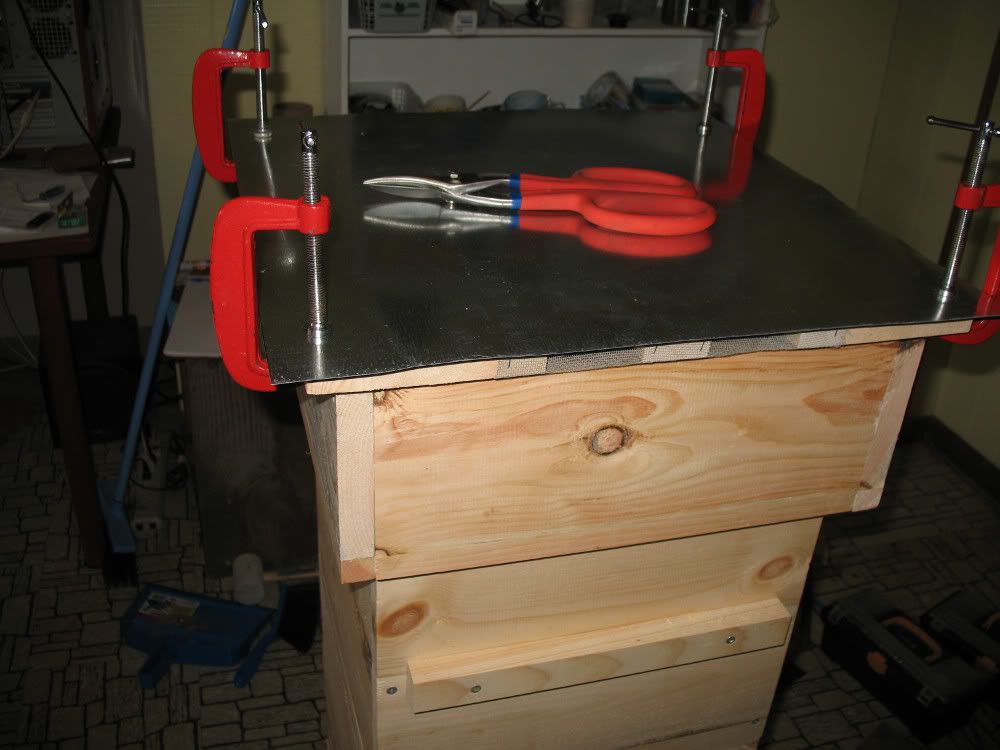 Clamp and center the sheet of steel.
Once the sheet is centered tighten clamps and bend one side down. Now measure and punch a hole in the center with a nail then drive a screw through this hole I used #8 5/8 dome head screws for this. Starting from the center of the lid work your way towards the ends screwing down the steel.
When you get to a corner cut so that you can fold one side over the other to make a nice safe corner. After this is done you are finished your new lid! Next time I will show you how to build the base and stand.
By Sam Smith at 6:16 AM