Thursday, November 18, 2010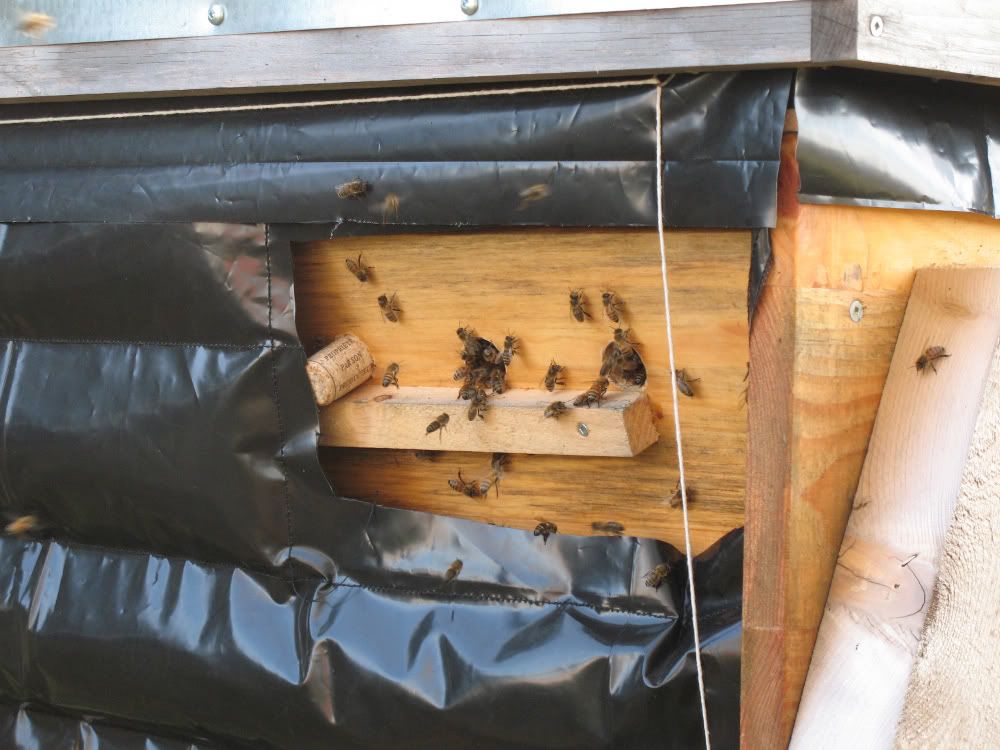 Lazarus At Work
So far I know ten hives still live, the weather is working towards cold where I live, usually Jan and Feb are the worst months, during a warm spell (+8c and sunny) one can watch the girls working outside their cozy hive, on a little house cleaning, they have chores to do as soon as they can. They will irreverently hull out corpses of there sisters disposing of them as quickly as possible, some will mill around for a little while looking for nectar. One hive I thought was a goner looks alive I'm not sure how alive yet, I will know in the spring, this is very encouraging for me though, last year I don't remember seeing them work at all after the cold weather started, so hopefully I have fixed the humidity issues.
By Sam Smith at 6:38 AM

Tuesday, November 2, 2010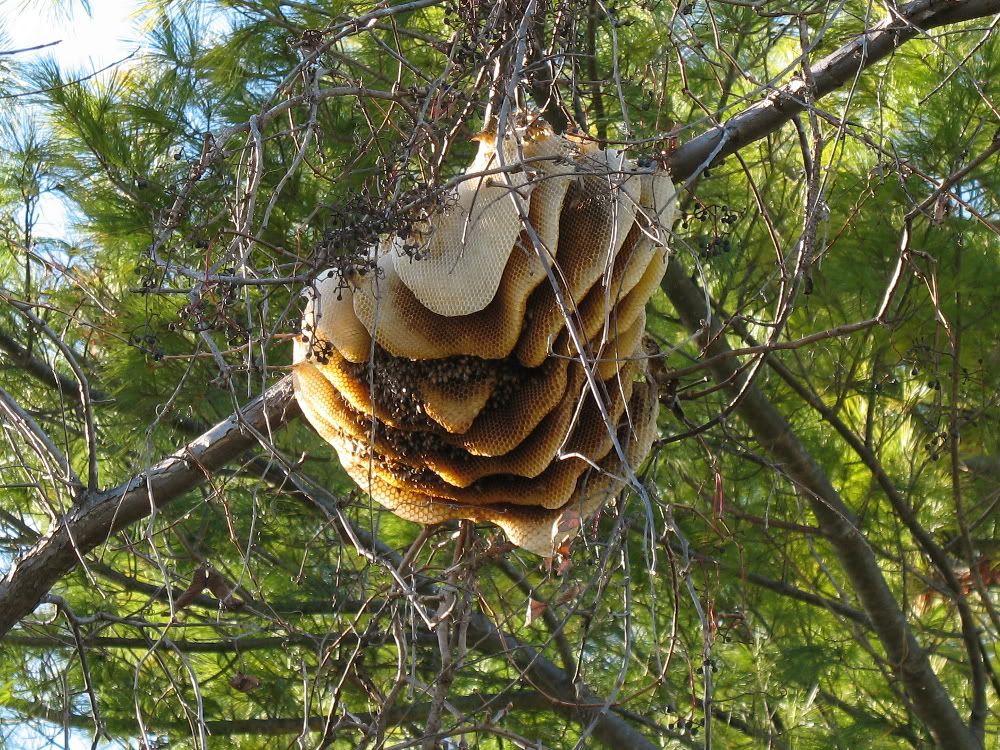 I have to say this is a new one on me for our climate, this photo is of an open air bee colony, you might see this closer to the equator but at our latitude it becomes much more unusual. A neighbour called me over to take a look, I was sceptical since most of the time people will confuse wasps for bees especially once I head her description of the hive. She said she saw a swarm pass by coming from the direction of my house in late July or August. Unfortunately since it is November now I can't save them, I was tempted to try putting them in a box inside our house, whole, then feeding them, this might work, the only problem is in getting the nest down without breaking comb off, since it gets fairly fragile in cool weather. They were still alive when this picture was taken, although I couldn't see any food stores, this is remarkable since we have been without a nectar flow for almost a month now and the weather is cold wet and windy. I was wondering if this is one of the hives that absconded on me this year, I had two swarms do that after installation into new hive bodies. It always saddens me to see such hardy creatures die out of poor luck, this is part of what makes them so adaptable though. They don't always pick a good location, if enough swarms are produced eventually they will find a good spot, they do not often fail in real estate scouting.
On a side note I know nine of my twelve hives are still alright, it seems I have beat the humidity issue so far, all that might happen now is starvation. Of the three that didn't make it two were queenless, the last one might have been as well, I won't open them until the spring though so hard answers might have to wait.
By Sam Smith at 6:01 PM