Saturday, August 7, 2010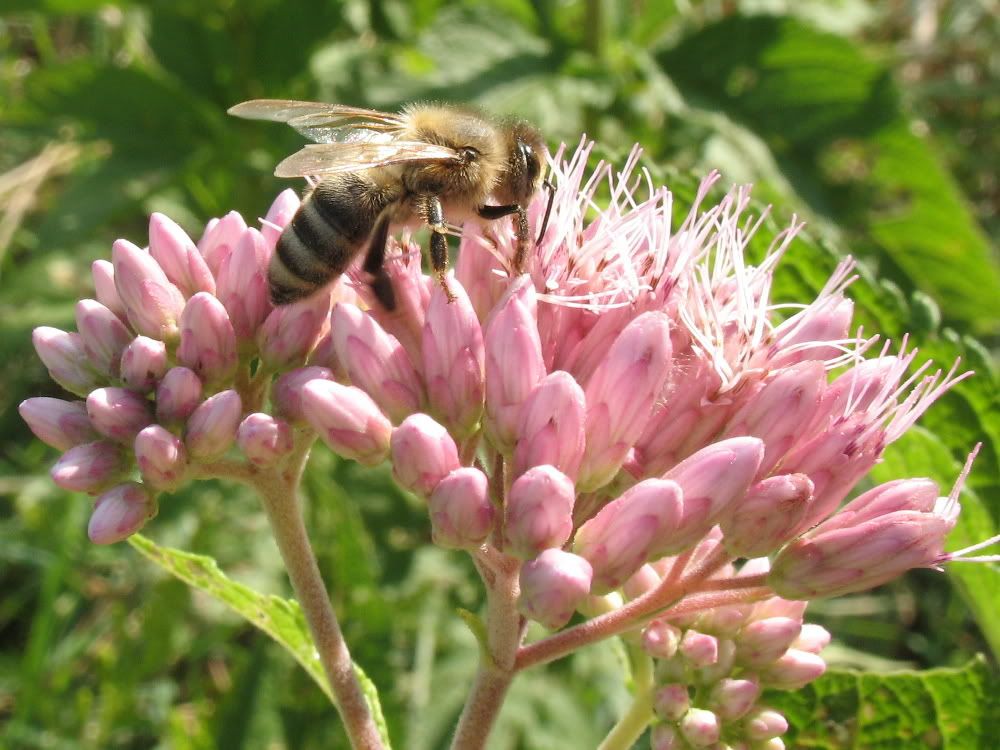 Hmm August already, even though we have about two more months of forage it feels like I'm running out of time, days are nice in the twentys nights are cool in the tens. The forage is slowly shifting from clover towards goldenrod plus some other sources joe pye-eye weed and globe thistle to name a couple.
The bees I removed from that old school house are doing well, I will feed them until fall in hopes of getting them through the winter in a nuc. They actually have a queen now! When I checked she was laying eggs happily, the time constraints prohibited raising a new laying queen from eggs so I assume I vacuumed up a virgin queen along with all those bees, she must have mated here at my home apiary then started laying eggs.
I have also started building three more hives, I will probably put both nucs (Lazarus swarm and school house nuc) into one hive body as nucs to over winter. I plan to build wraps for all my hives to keep the bitter winter wind off of their wooden walls, I hope this will do two things, reduce humidity build up inside and reduce heat losses due to wind chill.
I plan to harvest some comb from #3 soon since they should be packed by now, I might be surprised with my other hives, probably though they will just be ready for winter since they had to build hives from scratch this year, I'm hoping next year I will have a normal harvest cycle.
By Sam Smith at 6:06 PM