Friday, July 2, 2010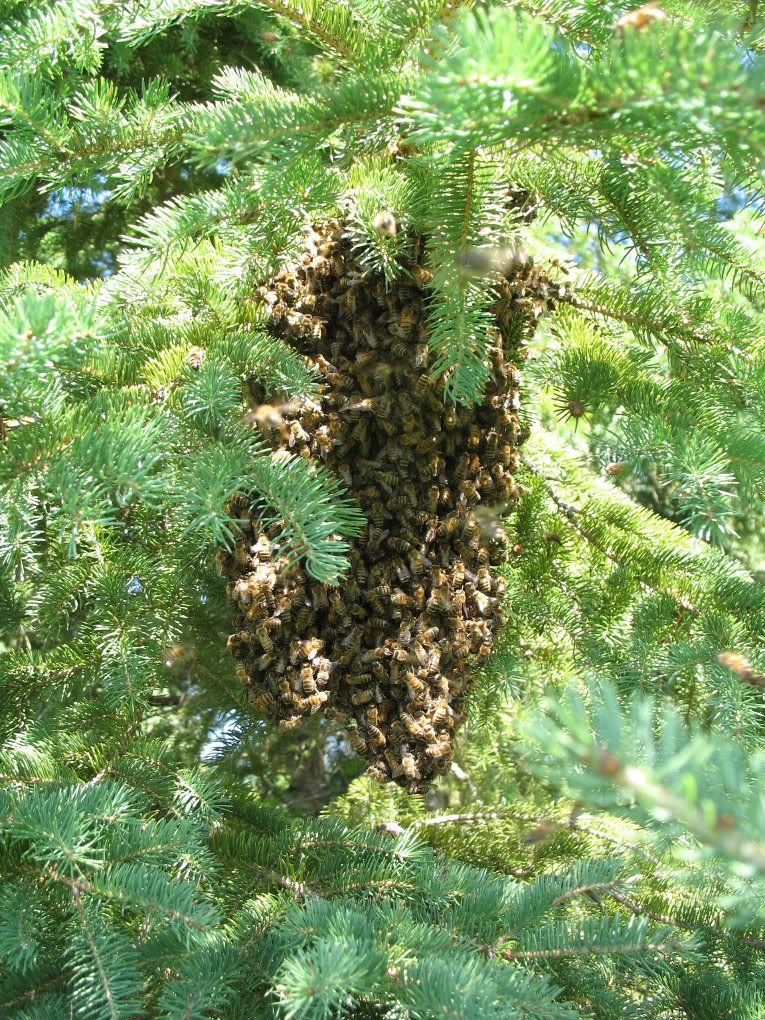 Finally the rain has let up, after about three or four days of rainy dark cool weather we are looking at a solid week of sun and heat. Perfect conditions for producing nectar! This of course means if a hive wants to swarm they will do it now. I had a gut feeling that this would happen with one of my hives. As it turns out I was right, a small swarm left their hive as I was working in the home apiary inspecting all my hives. They came out of hive #7, this same hive produced a swarm on June 22nd, this gives me eleven days, between swarms what that tells me is this swarm was a virgin queen.
For a queen the maturation times are as follows: 3.5 days to hatch from an egg, cell is caped 8 days from the time it was laid (4.5 days from hatching), it emerges 16 days from being laid.
By this I know that the old queen was laying swarm eggs on the 18th of June. From looking back on my logs I noted on the 20th a large number of bees "hanging out" in the empty space at the far end of hive #7, I have seen this before with another hive just before they swarm. Next time I see this I will make a nuc with the old queen forcing an artificial swarm. I tried this with hive #3 since they to were gearing up for a swarm having laid eggs in a couple queen cups, I removed the old queen along with three bars of brood and honey, plus some extra bees effectively making a nuc. Upon inspection I found a LOT of queen cells something like eight or more, I also saw one was chewed out, and I saw a queen (probably virgin, un-mated) hopefully this means they are finished with swarming and she will continue destroying her competition until she is truly queen. What I find intriguing with these feral bees is their colony size, swarms seem to be numerous and small, instead of huge and few. I'm not sure if this factoid is dependant on weather, rationality, genetics or a combination. I have noticed that they overwinter in much smaller clusters then commercial bees. Another thing I have noticed is they don't seem to be held back very much for swarming since the swarms were on the small side. This is an interesting adaptation, swarm often but in small numbers, causing offspring to be widely distributed instead of massive numbers in few colonies.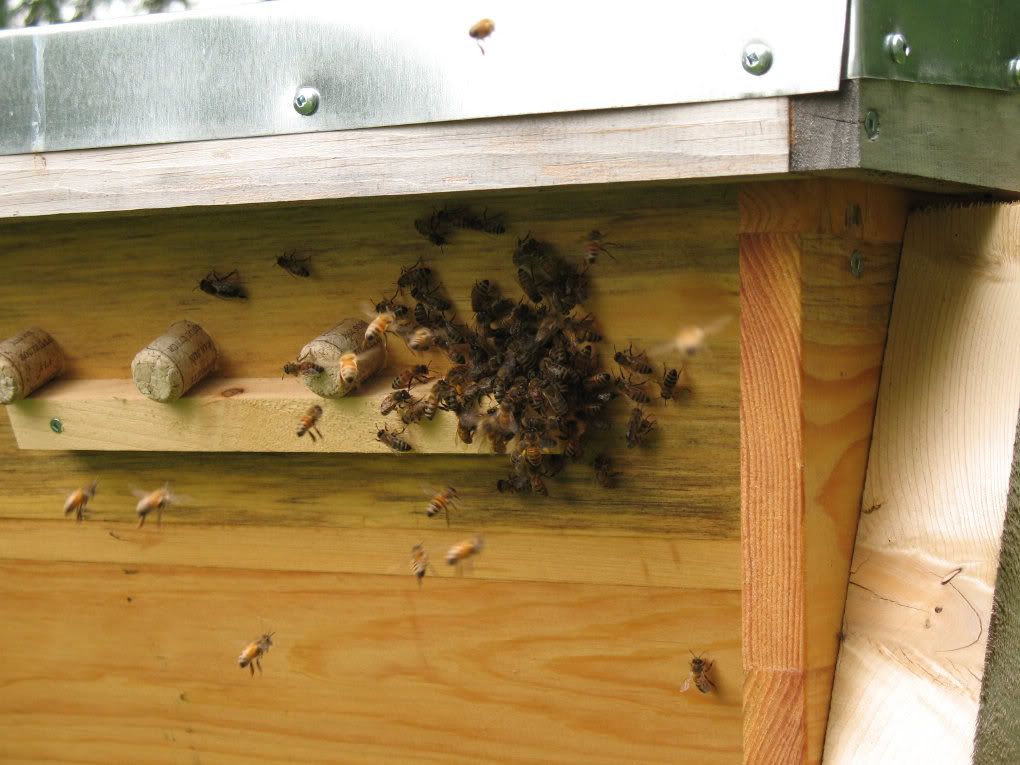 Lazarus has to be my favourite hive, they are so determined to survive, gota love spunk. They are really taking off something like nine bars of comb now, mostly half bars. A far cry from the two too three hundred bees that looked dead when I inspected on the May 10th.
One thing I find a bit confusing with hive #2 is the presence of capped queen cells, they look like they intend to swarm but have only just moved into their new hive! Something like two to three weeks, not enough bees in my opinion to consider swarming, if the hive raises new queens and the old queen doesn't want to swarm she will kill all the new queens. It could also be a supercedure but those are usually unplanned, these cells look planed, only thing I can to is watch them to see what they decide to do.
With hive #4 (was a mean mean hive) I installed on the 21st of June, four days latter I inspected them, I found a capped queen cell! That is only four days, if they used a one day old larva that means they started a new queen the same or next day from installation, I was expecting them to take a couple days to reorient themselves.
All this swarming businesses brings my hive count to ten, this was my goal for this year, I only have room for one or two more colonies, so next year if all goes well I expect to be building more hives.
By Sam Smith at 5:17 PM