Sunday, May 30, 2010
Temp: back to normal!!
The temperatures went back to seasonal norm for my area (25c to about 12c at night) instead of the
bread oven hot
of 34c to 25c it was for a few days last week!! The clover is starting, I noticed some
sweet yellow clover
on the road yesterday along with the Alsike Clover and Bird Vetch are all pushing out flowers, of the three the sweet clover is by far the best for bees, at high season if you spot a clump, take a close look you should see many bees happily working its multi-floral spikes.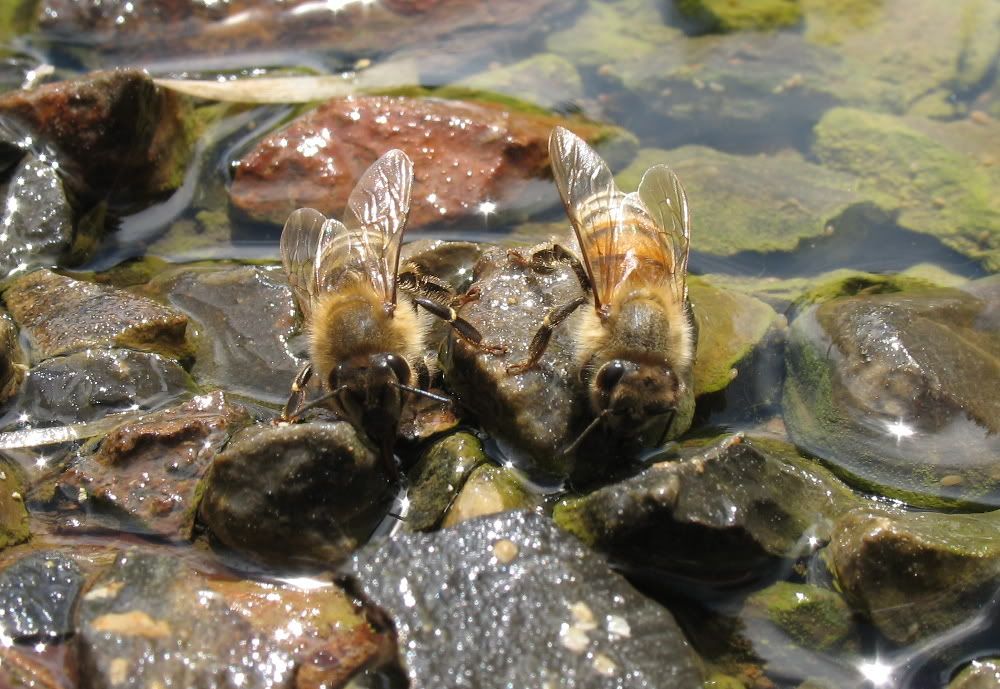 Bees also need to drink. If your climate is hot and dry you will need some clean water near your hives, even if it isn't a nearby clean water source is a very good idea, you can create a slow drip watering station by punching a pinhole in the bottom of a bucket and standing it above a board, this lets the bees drink the water on the board without drowning and keeps the water from going septic. They use water to cool their hives through evaporation and to feed brood. So armed with this venerable knowledge I set out in search of a common watering hole for my four hives, I checked along our roadside ditch and found them getting water from our well run-off, this is nice since the run-off water is actually human potable.
By Sam Smith at 11:19 AM