Friday, May 21, 2010
High 24c, low 10c
I checked out my hives today to see if they had enough stores to remove the feeders, it's been warm and suny for almost a week now so they should be putting some away for a rainy day. I feed them only if they really need it. eg. I do something like cut them out of their former hive, or I split them, or I take to much honey and they are light in the spring. So pretty much if I do something to them that removes their emergency stores, they can't forage if its raining or cold. This being said I fed my four cut-outs until they had some brood stores, I don't like feeding all season since this runs the risk of making the broodnest
honeybound
. Hive #7 was ready to remove my cut-out frames.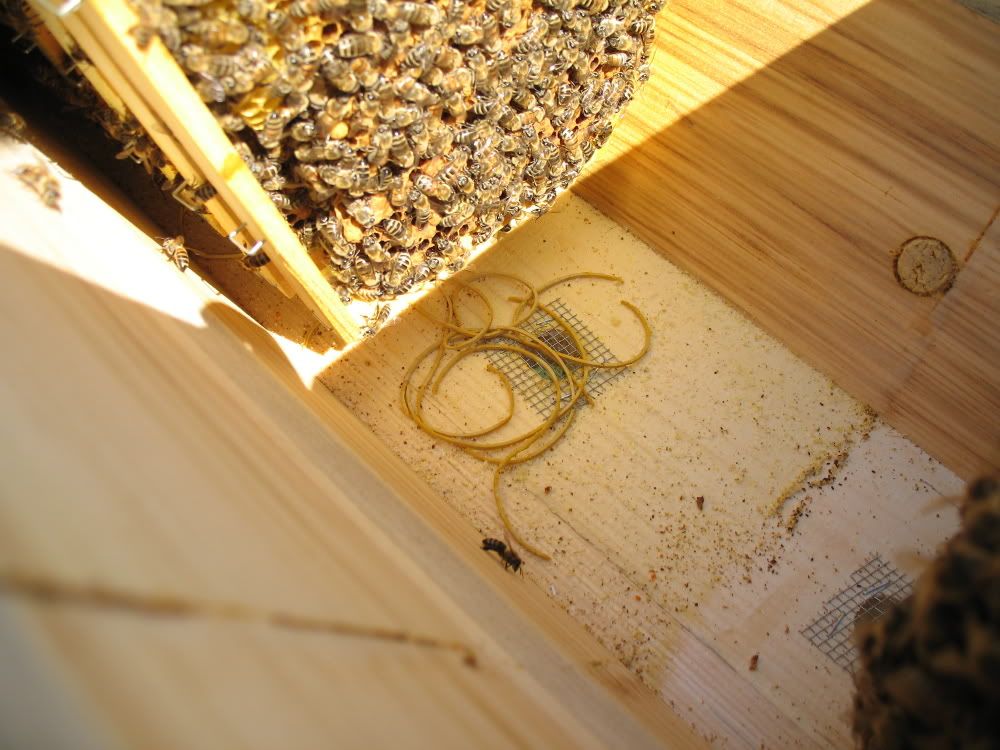 I love hive #7 it is super clean, you can see the bees trying to shove the elastic bands out the vent holes, almost all the elastic is centred around the holes, some was actually worked out through the screen!
In this shot you can see all the pollen brought in by early foragers, this was at the entrance end so it seemed like all the foragers and foraging age bees were here learning and teaching nectar locations, they were also more twitchy at this end, so I was getting a bit twitchy myself, I just had a veil on with short sleeves, no smoker! Top bar hives are nice that way you only expose two bars (one side of each) instead of exposing the whole hive at once, since the bars form the inner cover.
Here you can see one of my bees dancing to show a nectar location.
This is a video that describes what's going on. (not mine)
By Sam Smith at 12:59 PM